"How many a man has thrown up his hands at a time when a little more patience would have achieved success." Elbert Hubbard
Unfortunately, I have (in the past) been one of those people who easily lost patience and threw up my hands in frustration. I have been one of those people who questioned students for having "not paid attention" to the lesson. How dare they not understand what I just taught! Shouldn't they have learned this in previous years' math classes?! What kind of a teacher wouldn't make sure their students knew these basic math skills?! Those elementary teachers don't really teach math because they don't really understand it themselves!
Yes…..I was, at one time, one of those teachers. Blame everyone else but myself. After a few years, a few melt downs, many tears, many internet searches and workshops, I developed a little more patience. A few years ago, I remember deciding to just treat each lesson as if the students had never seen nor heard of it before. I started from the ground up on most of my lessons. I found resource books and internet articles about hands-on activities. I searched my own brain to think of ways to help students visualize the concepts. I wanted math to be more concrete than abstract. I was tired of hearing students (and their parents) come to me at the first of each year with such hate for math because of prior experiences. I knew things had to change for math education, and it was going to start with me.
I have taught MANY different types of students. I have taught students with many different "learning obstacles." Never did I realize that when I offered to have a special needs student placed in my class that HE would be the one to teach ME so much. I know that sounds so cliche, but I don't know how else to describe it. Here's how my story with Logan goes……
Attending our "Back to School" district convocation, I happened to be sitting next to one of our new teachers (not necessarily new, but new to having her own classroom in our building). She mentioned that her son would be on my sixth grade team, but wouldn't be in my class because he would be placed with our special education teacher due to his autism. I mentioned to her that my class was very hands-on and I would love to see if he would be successful in my classroom. Nothing else was mentioned until a couple of days into the first week of school, I happened to run by his special ed. teacher and I mentioned the idea to her. She felt he would be a perfect fit for my teaching style. Mind you, at this point I had never met Logan.
The first day Logan came to my classroom, my initial thought was, "What did I just get myself into?" I'm pretty sure, he was thinking the same thing about me. Logan's autism was a little more profound than the couple of students with autism I had taught in the past. I'm a strong teacher who is always up for a challenge, so I knew I wasn't going to back down from this one. He was placed in my first hour class, which was perfect. The students in that hour were well disciplined and great kids in general.
The beginning of our journey was not necessarily smooth sailing. Logan and I bumped heads a few times. I learned the importance of consistency with students with autism. I learned that his chair (no matter where all the other chairs were placed) had to be in the same place. I learned that everything about Logan had to be the color blue; his chair, pencil, pen, notebook, scissors, pencil sharpener, pencil bag, binder, clothes, and anything else that we used. I learned that if we were working together, sometimes I had to let him tell me a story about
The Lord of the Rings

and then we could move on with the math. I learned that if we were working with hands-on manipulatives for a lesson, that I would have to give him some time to organize his before he would work with them like he was supposed to. In all of this, the most important thing I learned was to be patient. Be patient and let him do all of those things. Be patient and let him explore. Be patient and find a different way to show him things. Be patient and let him get his frustrations out for a little bit. Be patient…….Be understanding…….Be compassionate……..

Logan is always the highlight of my day. Logan has adapted to middle school and my class as well as any of the students. Logan works hard and has learned so much this year. Logan never misses coming down the hall during passing time and saying, "Hell-O Mrs. Kerr" often with a high -5 following it. I have enjoyed Logan and have learned so much about my teaching and myself this year. It has been my pleasure to be his math teacher and I thank his parents for trusting me with his education.
The freebie I am offering is a great activity that gives students practice with adding decimals by making up their own numbers using dice and a spinner. This is a great activity for not only students with special needs, but for all students. Click here or on the graphic below to get your free download!
There is a whole packet that goes with this activity that is for sale in my Teachers Pay Teachers store. The cost is $4.00, and is a great hands-on approach to teaching about decimals using base 10 blocks. Click here to go to my Teachers Pay Teachers store.
Make sure you check out the other posts in this blog hop. It started with my friend Caitlin from Learning Ahoy. Click on her button below to see her post on autism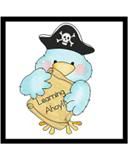 The other blog hop post for today is from my friend Amy at The Resource(ful) Room.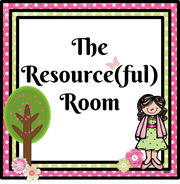 Tomorrow's posts will be from my super duper Canadian friend Tammy from Teaching FSL. Her post won't be live until 4/4/13, but you can still check out her blog if you are reading this before then.
The other post for tomorrow (4/4/13) will be from my fellow middle school math teacher friend Michelle from Making It As a Middle School Teacher. Her post won't be live until 4/4/13 either, but check out her blog if you're reading this before then.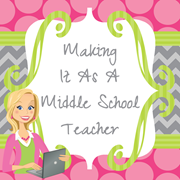 Thanks for following this blog hop and for reading this long post. I hope you enjoy your freebie!