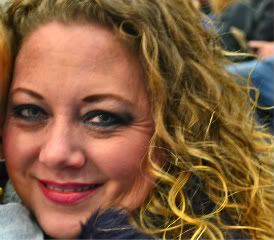 I began teaching eleven years ago at Longfellow Junior High in Enid, Oklahoma. Growing up, I never ever dreamed I would become a teacher. Not that I didn't like school, but because I was going to be everything else….Wal-Mart checker, professional wrestler, lawyer, accountant, and the list goes on. In fact, I got my college degree in business management before I realized that was not what I wanted to do.
I went to college, went through the motions, did what I had to do to pass the classes, but never really understood everything that I was being taught. I did what I had to do to get by. I did my student teaching at Enid High School in Algebra I classes. While I learned a lot, I never felt like it was my classroom and hence didn't really learn how to "teach" the lessons. I got my first job at Longfellow Junior High School in Enid, Oklahoma.
Longfellow is about 95% free and reduced lunches and approximately 24% Hispanic with many of those classified "English as a second language." I absolutely loved the students there and truly felt "needed" by many of them. Being a school with that high of poverty posed many issues, all of them teaching me so much about educating, loving, and understanding students from all walks of life. It was proven time and again that all students have the ability to learn, but some students take a little more encouraging than others. I learned to embrace the beauty of many different ethnic cultures, and I learned that sometimes you have to celebrate the small victories. During my seven years at Longfellow, I taught ninth grade Algebra/ Advanced Geometry, eighth grade Pre-Algebra, and seventh grade math.
This is my fourth year to teach sixth grade math at Monroney Middle School in Midwest City, Oklahoma. I absolutely love it!! It is a complete different atmosphere than I was used to. I also wasn't prepared for the immaturity of sixth graders. I've now learned that girls are hormonal and boys cry easily at this age. Once I realized that…..things became easier. What I've learned since being in the Mid-Del district is how to analyze the state testing specifications. I learned to pick out what they are really wanting us to teach them. Some people gripe about testing, but I've learned to embrace it and work with it. It has become my mission, my obsession. These students must learn, must learn, must learn! Learning is not an option in my classroom! In order to make the students learn, I've had to learn how to make it fun and discover tricks for them to remember.
Almost every day is different in my class. Sometimes they walk in and the desks are in groups, sometimes they are in rows. Sometimes we play games, sometimes we work problems on the board. Sometimes we do activities the whole hour, sometimes they have an assignment. Many concepts we learn by using hands-on-manipulatives. I live looking for great resource books! I love sitting in the math aisle at Mardell's going through the books often times walking out with $50-$100 worth because I just "have to have them." My obsession with resource books have actually molded the way I teach and taught me that I don't have to rely on textbooks.
The last couple of years, I realized that the only times students used their books was to work the problems I assigned. Last year our district decided they weren't going to buy sixth grade new textbooks. The books I had were worn out and I knew they wouldn't make it through another year. I decided that I wasn't going to pass out textbooks until I absolutely had to.